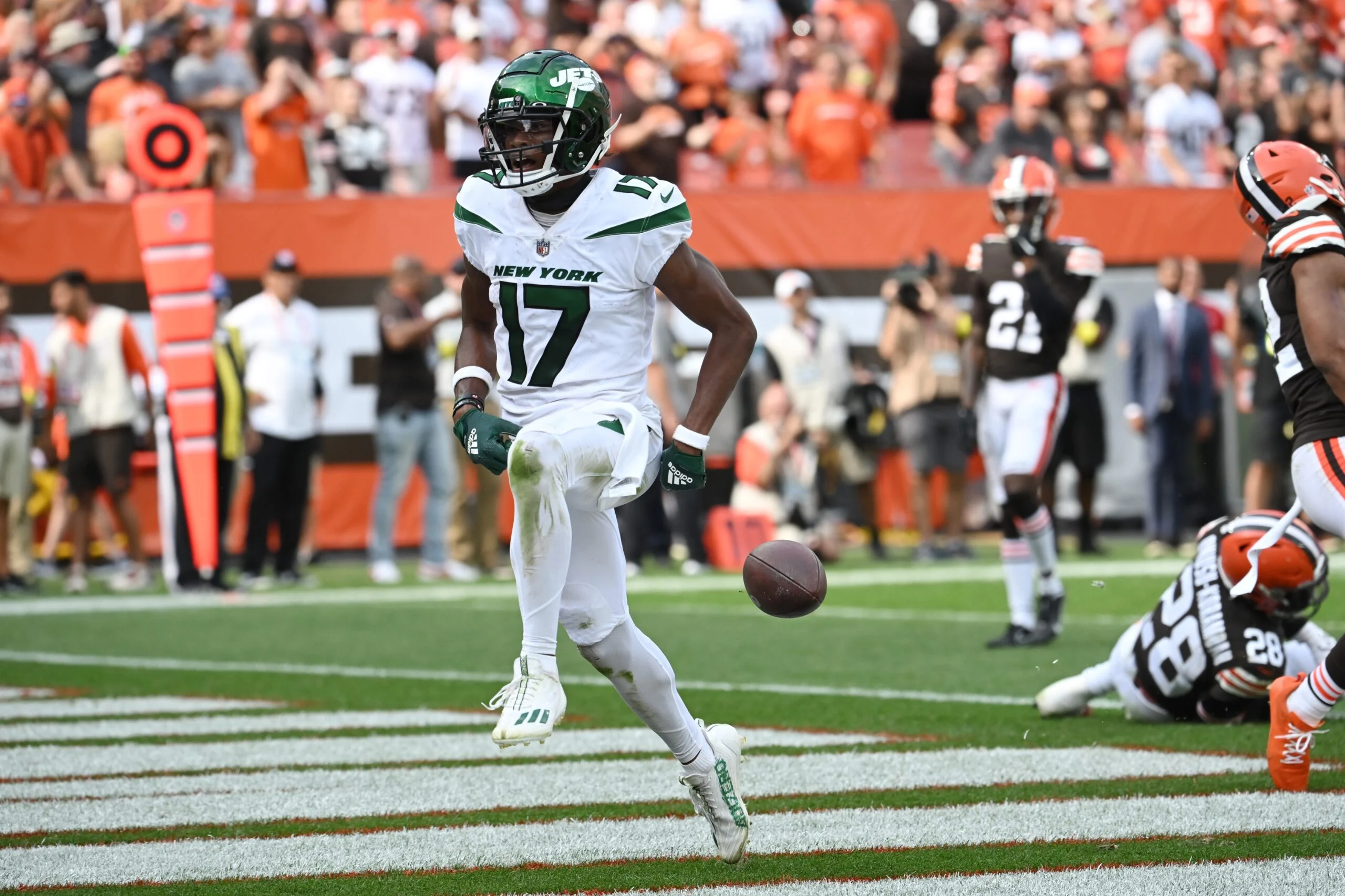 Offensive Player of the Week- Tua Tagovailoa, QB Miami Dolphins
Baltimore had Miami on the ropes in this one, with a 28-7 lead at halftime and a 35-14 lead heading into the final frame. Then, Tua became a man possessed leading the Dolphins to 28 fourth quarter points including tossing the game-winner to Jaylen Waddle with 19 seconds left. The Miami quarterback finished the day completing 36/50 passes for 469 yards and six touchdowns to two interceptions. If this game had resulted in a Ravens win, I may have had to go with Lamar Jackson here. This was truly an exciting game, unless you're a fan of defense.
Defensive Player of the Week- Darius Slay, CB Philadelphia Eagles
I gushed about Justin Jefferson in our staff awards predictions, and I still think he will be the best receiver in the league soon. That being said, Darius Slay put the clamps on him. When Kirk Cousins targeted Jefferson, all he saw was number two in green staring back at him. Philadelphia is off to a 2-0 start, thanks in no small part to Slay's efforts in week two nabbing two interceptions and breaking up four passes.
Special Teams Player of the Week- Brett Maher, K Dallas Cowboys
With Dak Prescott on IR and Cooper Rush under center, this was shaping up to be an easy win for the Bengals, and it looked like Cincinatti was going to get its first win of the season. Then Dallas got into field goal range and Brett Maher kicked a 50 yarder as time expired to win the game. Connecting on two 50+ yard field goals including the game-winner, Maher was the easy choice here.
Offensive Rookie of the Week- Garrett Wilson, WR New York Jets
Another week, another rookie scoring two touchdowns. Garrett Wilson showed why he was a top 10 pick for the New York Jets in the most recent edition of the NFL Draft. Finishing the contest with eight catches for 102 yards and two touchdowns, including the go-ahead score with 15 seconds left, Wilson ran crisp routes all over the Cleveland Browns secondary. Jets fans should be encouraged, he looked like the real deal on Sunday.
Defensive Rookie of the Week- Aidan Hutchinson, DE Detroit Lions
Speaking of rookies looking like the real deal, how about second overall pick Aidan Hutchinson? Three sacks in the first half? Give me a break, I don't need to say anything else.
Peng-Losing Moment of the Week- The AFC North
I was originally going to title this section "The Browns, Old and New" after both the Ravens and Browns both squandered leads. After further evaluation, the entire division stunk. The Pittsburgh Steelers offense is as anemic as it gets, they'd almost be better off if Ben Roethlisberger came out of retirement and played against the Browns on Thursday. Almost. Also, Cincinnati. What happened to the "new and improved" offensive line? Joe Burrow was sacked six times and the Bengals lost to a guy named Cooper. What an embarrassing week, do better. All of you.